ZONABANTEN.com – Rerun banner Kamisato Ayaka has arrived in the game Genshin Impact version 2.6.
This 5-star element Cyro character appears in the wish event "The Heron's Court" which lasts for 22 days, from April 19, 2022 to May 10, 2022, along with several other 4-star characters, namely Rosaria, Razor, and Sayu.
In addition, there is also a Mistsplitter Reforged and The Unforged weapon event at the same time.
Also Read: Genshin Impact Update Version 2.7 Leaks: Yelan and Kuki Shinobu's Debut Until Rerun Banner Xiao?
Interestingly, Kamisato Ayaka's rerun banner in version 2.6 got an extended countdown time, from what was supposed to be completed on May 10, 2022.
However, the Genshin Impact players were confused by the extra time.
Because on the countdown of Kamisato Ayaka's banner, it says the time will last for 240 days or about 8 months starting from May 5, 2022.
Also Read: Leaks of Yelan Genshin Impact: Profile, Skills, Until the Constellation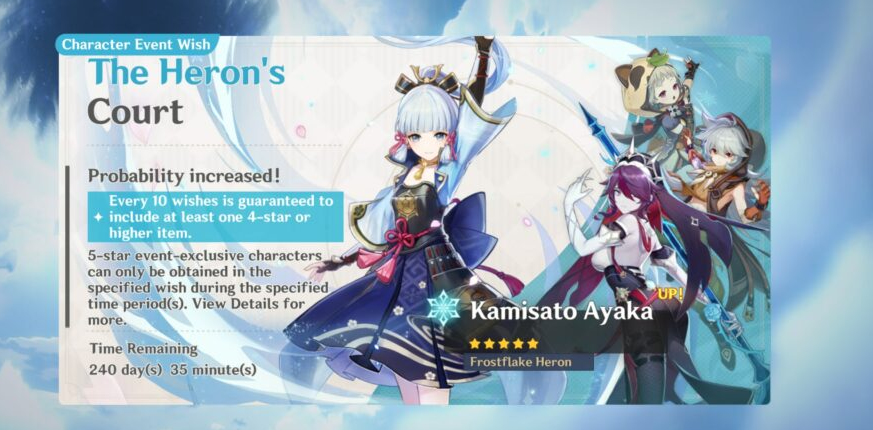 Kamisato Ayaka's Rerun Banner in the game Genshin Impact /HoYoverse
Regarding the excitement, HoYoverse also uploaded a clarification on their official social media.
In a statement, HoYoverse said that the countdown was not an exact date.
.