The work profile on Android makes it possible for you to focus on what really matters to you during business hours.
It is a reality that does not need much explanation. We talk about how mobile phones have entered our lives. You may not know, but More than 70% of global web traffic is through mobile devices. having the world at your fingertips on a small screen is already a reality that does not admit discussion.
This also has its parallels with the work environment, since smartphones enable the development of a multitude of tasks. Yes, when you are sending an email to a client you are working. When you consult a spreadsheet from your mobile, and when you are able to prepare an invoice with your phone, you have no doubt that you are making a totally professional use of your device.
However, Not knowing how to differentiate the personal aspect from the professional one in the same device can become an inconvenience. We will always work much better if our phone has a profile for the workplace and another for the personal. If both are mixed, a disconnection never ends.
4 cheap webcams with which you can monitor your office from a distance
What is a job profile?
This is a very simple concept to understand. It is nothing more than a space within your mobile device in which you have all the applications and contacts that are related to your work environment. Just take a look at this video so you can see for yourself. You continue to use your device as normal, but at all times you have the option to choose one profile or another. If you are able to differentiate these two areas and get used to using a work profile on your same device, you will have taken a giant step. It's what Google calls Digital Wellbeing.
What are its advantages?
To begin with, it is not necessary to carry two terminals with you at all times. Currently it is possible to find devices with dual SIM that do not have a very high price. Even Apple already offers this possibility since the iPhone XS and Xr of 2018, although in this case one of the operators must be with eSIM format. However, it should be noted that Apple allows you to have two different lines on the same phone, but the iPhone, like the iPad, it is a totally unipersonal device.
Android has an advantage in this aspect, since creating profiles is easy to do, while in Apple you would have to log out of one account, and log in to another. And it would not be a comfortable process, you would have to automatically download the backup in the cloud to be able to have everything at hand.
But perhaps the main advantage of creating differentiated profiles on a phone, in this case we are going to refer to any Android, is that you are going to be what you should be. Namely, If you are in a working period, by default your profile will be that. If you get home and you are no longer going to attend to any type of communication, you will go to the staff. In any case, if due to the characteristics of your work, let's suppose that you are self-employed, the line between personal and professional is not well defined, you know what you have in each place. Believe it or not, it is a way to optimize time, since you will be aware of where everything is.
Imagine that you are with a client to whom you must show a series of photographs of any project, let us say the progress in the construction of a building. In your work profile you will have all those photos and they will not be mixed with those of your son on the beach. It is also a matter of image and seriousness, which is also extremely important.
Obviously, the fact that it improves productivity and that you don't have to carry two devices, joins the economic savings that is not having two phones at the same time. It is clear that there are cheap and good Android phones, but if you have already invested enough money in a premium terminal, you can give it that dual orientation without having to spend anything else. But there is no doubt that finding the balance between work and personal life is much easier if you use differentiated profiles.
LinkedIn: is a personal profile or a company profile better?
Activate a work profile: how to do it
Your Android device allows you to create and set up a work profile. To do this, you must first access the Phone settings and click on the Google option. Once you have accessed, you must click on configure and restore, and that is where we will see the option to Configure your work profile. After accepting the terms and conditions, we will see some very useful information about how it works.
If we are part of a company, we must scan a QR code that will not be provided by the HR department, and thanks to which we will be given access to this profile. Instead of scanning a QR we can also enter a code. On the other hand, if we are self-employed, what we must do is enter Google Play and search for the Android Device Policy app. It is best to check Siri before you already have it installed.
We open it, we choose the option of enter a code, Clicking on the next tab on the button "Don't you have any code?". A window will open in which we will click on the link that appears. In the next step, we will go down to the end and click on Start demo. As a final step, a test code will appear, which is the one we will use for our work profile.
So, using a work profile on your device will save you a lot of trouble, and it is a way of marking the difference between your activity with which you earn a living and your personal world. Using both profiles is an option that is always on the rise, since we use our phones more and more for any matter, and teleworking, whether we like it or not, ends up prevailing over face-to-face options.
Related topics: Pro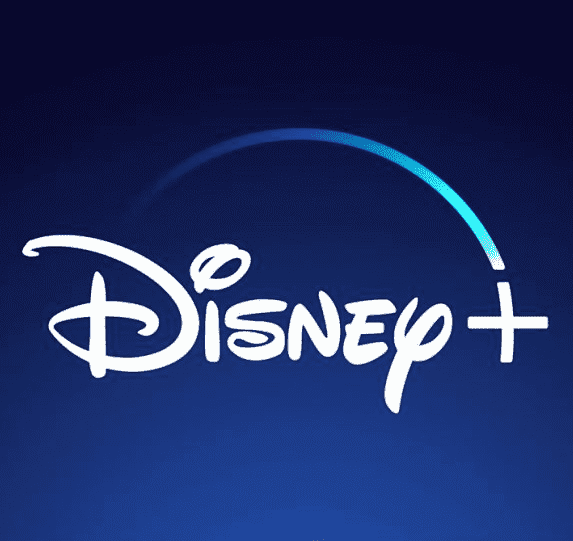 Sign up for Disney + for 8.99 euros and without permanence Subscribe to Disney+!