We already know the list of nominees for the 2022 Oscars, and you still don't know where to watch all the movies? Do not worry! Here we tell you where you can do it right now.
We already have the official list of nominees for the 94th edition of the Oscar Awards to be held this year 2022and as a good movie buff, it's time to make your predictions about the possible winners in each of the participating categories.
The most important award ceremony in the film industry is just around the corner, so you must run to see all the selected films before choosing your favorite candidates. But do you know where you can see them?
If you still have some feature films to enjoy or want to start crossing off your list, we make your task even easier with a selection of apps to watch Oscar 2022 nominated movies online. So get comfortable and prepare some popcorn because right now we start
The best apps to watch series and movies on mobile phones and tablets
The best apps to watch movies nominated for the Oscars 2022 online
Netflix
hbo max
Hulu
Amazon Prime Video
AppleTV+
Disney+
Paramount Plus
google tv
We know that seeing all the films nominated for this award is not an easy task. Many of these productions are not found on digital platforms, others may not be available in theaters in your country or are simply not so easily found.
The fact is that we have given ourselves the task of selecting all the online platforms where you can find the feature films nominated in the different categories. Without further delay, let's get to know them.
Netflix
We can tell you little more about Netflix, the leading platform in streaming content related to movies, series and documentaries today. With an incredible catalog spanning thousands of original titles from the top production companies in the industry, it is without a doubt the king of the industry.
Today it is possible to enjoy Netflix on any device, with or without an Internet connection. In the same way, you can consume all the content you want in the original language or dubbed into multiple languages, in high definition or 4K HDR if you prefer.
As you know, among the digital platforms, it is the one with the highest number of nominations for the ceremony for the films The Power of the Dog, Don't Look Up, The Dark Daughter, Parallel Mothers, TICK, TICK… BOOM!, It Was the Hand of God and The Mitchell Family Against the Machines.
hbo max
One of the most important and fastest growing alternatives in recent times is HBO Max. A very complete proposal that, although it does not stand out for a catalog as extensive as other platforms on this list, prioritizes quality over quantity. That is, all its content is first class.
Original or well-known productions are available on this platform in maximum quality, coming to be seen in 4K HDR with Dolby Vision and Dolby Atmos. Without a doubt, one of the best options among the apps to watch Oscar-nominated movies online, as is the case with Dune.
Hulu
Another of the most popular on-demand streaming content services in the US and Japan that is slowly gaining audience around the world. Unlike other solutions in this category, it focuses on streaming the latest TV shows from the most popular channels, original content, movies from major studios and independents, as well as documentaries.
Although it cannot be properly considered one of the best apps to watch Oscar-nominated movies online, it is an alternative that we did not want to leave out, especially if you are a lover of quality television.
Amazon Prime Video
It is one of the most popular alternatives when it comes to enjoying streaming movies, series and documentaries. Amazon Prime Video has a very varied catalog, in which there is original and exclusive content, as well as other important producers in the industry.
Among its main qualities are the possibility of playing content in SD, HD and 4K HDR quality in different languages. Not forgetting its great compatibility with different platforms ranging from iOS, Android, Amazon Fire, Windows, Mac, SmartTV, Roku TV and many more.
As we know you are wondering, the nominated films that you can view here are: Dune, Ser Los Ricardos, Luca, The Mitchell Family Against the Machines, as well as Raya and the Last Dragon.
AppleTV+
Apple reaches the streaming content market with a platform full of its own productions under the "Apple Original" label, award-winning series, movies and first-rate series, both its own and those of third parties.
Although it is a proposal from the company with the bitten apple, it is compatible with a wide variety of Android devices, SmartTV, Roku, Amazon Fire, Windows and many more. In addition, to be able to see your favorite content offline whenever you want.
Here you can enjoy the nominated movies Dune, The Tragedy of Macbeth, Luca, The Mitchell Family vs. the Machines, and Raya and the Last Dragon. So sit back and enjoy them.
Disney+
Disney+ is another of the great solutions to enjoy the best streaming content. Its operation is similar to what we find on any of the other platforms, so browsing your library will not be complicated at all, in fact, it will be very familiar.
Since its launch it has gone uphill, becoming one of the best platforms of its kind today. Today, it has a very varied catalogue, although it is mainly aimed at a young and family audience. Even so, the display quality is one of the best on the market.
If you are currently a Disney+ user, you cannot miss the following films nominated for the 2022 Oscars. These are Luca, Raya and the Last Dragon, Enchantment and West Side Story.
Paramount Plus
Originally known as CBS All Access, today Paramount+, is a live TV subscription service that was born in 2021 by the CBS network. Today, it offers a wide variety of programming thanks to its association with Paramount, Showtime, Comedy Central, MTV, Nickelodeon, Nick Jr. and the Smithsonian Channel. In addition to original productions.
Although it does not have such an extensive or varied catalog and some additional limitations, it is still a good option to consider. Now, if you are looking for the best apps to watch Oscar-nominated movies online, we can already tell you that it is not the most suitable.
google tv
Lastly, Google TV (formerly Google Play Movies), is a solution worth considering. Today it offers more than 400,000 streaming movies and TV episodes in different themes and genres.
It is not a new product, but the redesign of an existing one. It is a new interface for Android TV that is powered by machine learning and artificial intelligence from Google to offer personalized recommendations, unify content from all its platforms in one place, multi-device access and much more.
With this selection of best apps to watch Oscar nominated movies online You will have a movie experience and in the front row to enjoy the nominees for the highest gala in world cinema.
8 best applications to download movies on Android, free and legal
If you liked this article, don't hesitate to take a look at how to get Netflix cheaper: the best tricks and how to watch TV for free on your mobile: the 6 best apps for Android. And if you like the world of cinema, we also have a list of video players for Android for you.
Related topics: sets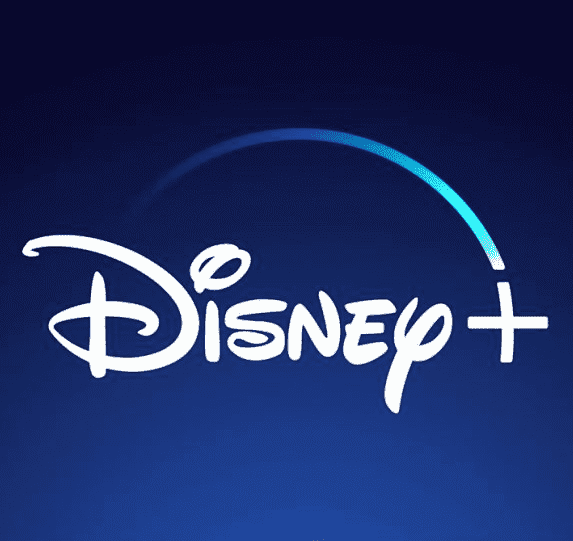 Sign up for Disney + for 8.99 euros and without permanence Subscribe to Disney+!