Are you curious about the phone product from Realme? Realme C35 when is it coming out? are not? If yes, then let's find out more about this product in detail as well as its launch time.
When will Realme C35 launch? What is the selling price?
In the Thai market, on February 10, Realme C35 was officially launched and introduced to users by the company. In Vietnam, this phone was launched in the first quarter of 2022 with a selling price of about 3.4 million VND. This phone product is very interested by many users because it looks like the iPhone 13 from Apple.
What's hot about Realme C35?
After finding out when the Realme C35 phone will be released, let's immediately see what this phone has to offer. If anyone is passionate about iPhone 13 but has a tight budget, you can refer to and learn about the Realme C35 smartphone product line from Realme.
About design
"Android phone with iPhone design" can only be Realme C35. With a sharp, straight and square appearance, many users feel that it carries the design of the iPhone 13 from Apple.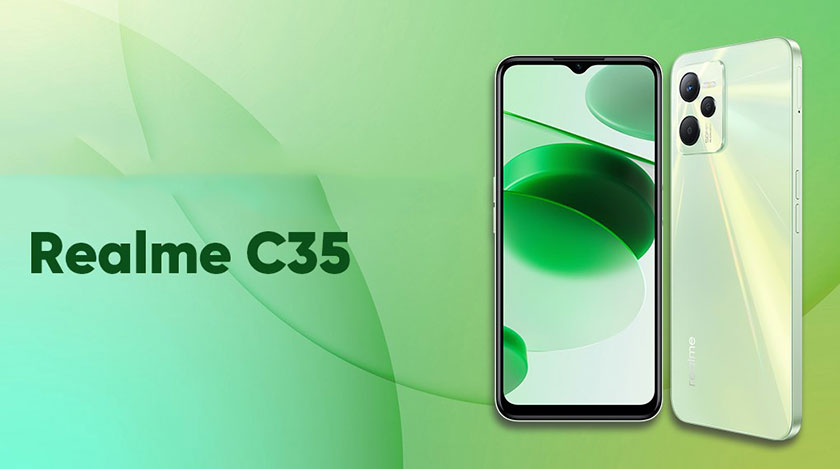 The back is finished and polished with imitation glass plastic material, preserving the original color of the back as well as making the back more glossy and luxurious. In particular, with trendy mint green color, Realme C35 is the choice that "GenZ" people love.
With a look that is both angular and strong, the frame of the phone is also made of solid metal, so when holding the phone, it will not hurt your hand but also bring a pleasant feeling. .
About the screen
With Realme's trademark teardrop screen design, Realme C35 with 6.6-inch IPS LCD screen, Full HD + resolution promises to have an extremely large screen that makes the user experience on this product will not be disappointed.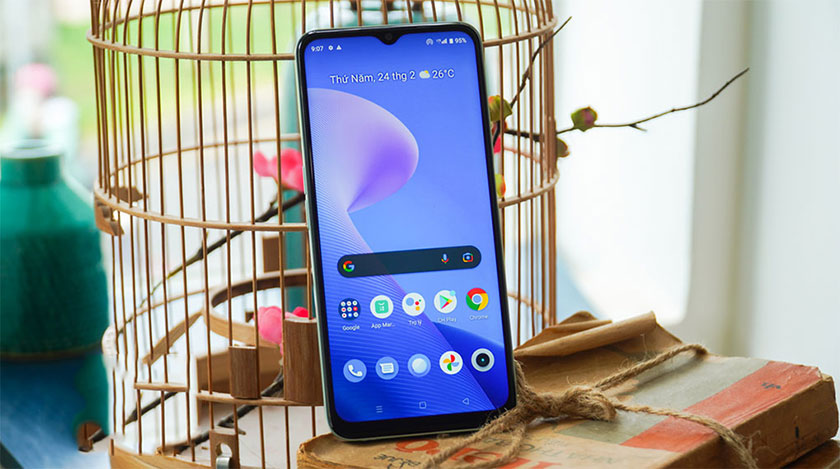 From colors to small details are displayed clearly, plus the maximum brightness of up to 480 nits is even more vivid. Realme C35 is considered to be not inferior to any other smartphone of the same price.
With a refresh rate of 60Hz, I am sure that the Realme C35 will not disappoint you when it comes to gaming experience as well as manipulating basic tasks on the device.
About the camera
A unique camera design on Realme C35 with a cluster of 3 cameras with a main sensor of 50 MP. The cluster of 3 cameras is arranged in a triangle similar to that of the iPhone 12 Pro and iPhone 13, which users often call a gas stove.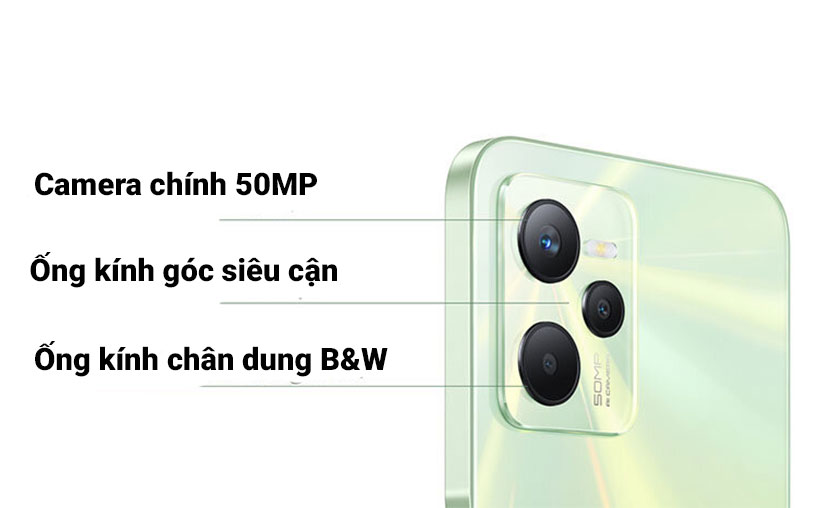 This camera cluster always knows how to please the user when taking photos in many modes, especially when the light is still clear. On the front is an 8MP selfie camera. With such a camera system, the Realme C35 is enough to make users stand still about its camera design as well as its resolution.
About the battery
With a 5000mAh battery, it is enough to give an impressive usage time on the Realme C35. You can freely live virtual, take pictures, check-in or watch movies, surf the web in a very comfortable way without having to worry too much about charging your phone.
Where to buy Realme C35 phone with good price?
Perhaps now Realme C35 is available on most mobile phone stores. But not all reputable places sell at good prices. Therefore, today I will introduce to you a place to buy super quality products with very favorable prices, which is CellphoneS. To be able to choose to buy a quality Realme C35 phone, you should not ignore CellphoneS.
Recently, some of my reviews about When will Realme C35 be released?hopefully after finishing watching you will be able to know more about this new product of the Realme family.