Payment Zalo Pay It sounds simple, but do you know what ZaloPay can pay? If not, you can immediately refer to my article.
What is Zalo Pay payment?
ZaloPay seems to have become a necessary tool and is really close to modern people's life today, when it is both easy to use and offers many dubious utilities.
What is Zalo Pay?
ZaloPay is an application used for mobile payments (e-wallets). ZaloPay has many unique features such as it can help users deposit / withdraw money, pay, pay bills in a fast and extremely convenient way.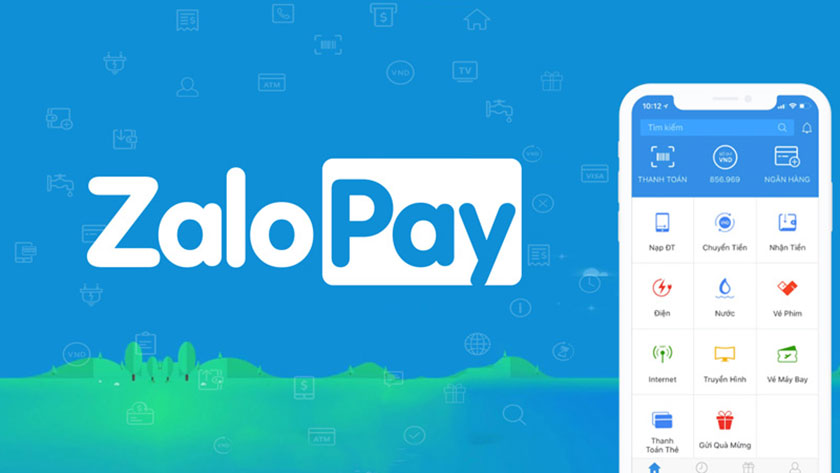 What can ZaloPay pay?
Currently, ZaloPay can pay for many applications such as payment for electricity, water, Appstore, Google Play, movie tickets, Circle K payment or Fe Credit.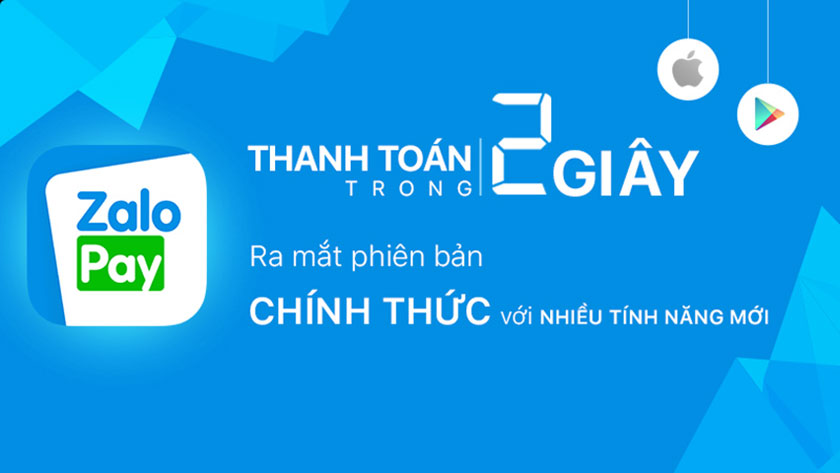 How to pay with Zalo Pay
Here, I will guide you through how to pay with ZaloPay in a simple and easy to understand way with the following payments!
How to pay electricity bill with Zalo Pay
Step 1: To pay the electricity bill, select Bills > Select Electricity.
Step 2: Select the supplier> continue to enter the Customer Code> Select Next.
Step 3: Confirm the transaction again > Enter payment password on ZaloPay to confirm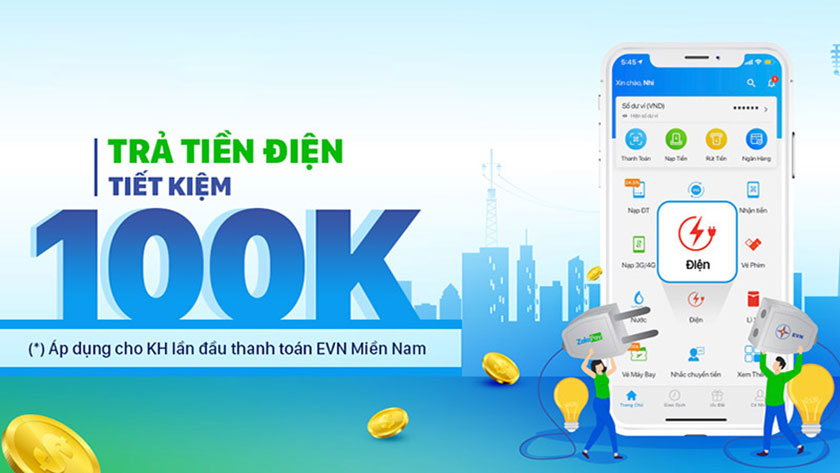 Paying water bills via ZaloPay
Step 1: Select the option "Pay bills" built-in on ZaloPay.
Step 2: Select the "Water" option.
Step 3: Choose a supplier
Step 4: Enter customer code
Step 5: Check the invoice information again > click "Continue".
Step 6: Then select the payment method.
Step 7: Check the information and enter the password to proceed with the payment.
Pay Appstore with ZaloPay
It is easier than ever to buy apps on the Appstore when using ZaloPay as a payment method as follows:
Open an Appstore account, select the account item
In the account section, choose your payment method
Choose to pay via ZaloPay and you're done.
Pay Google Play with ZaloPay
Step 1: Open the CH Play app > select the apps and services to buy
Step 2: Choose payment via ZaloPay
Step 3: Confirm done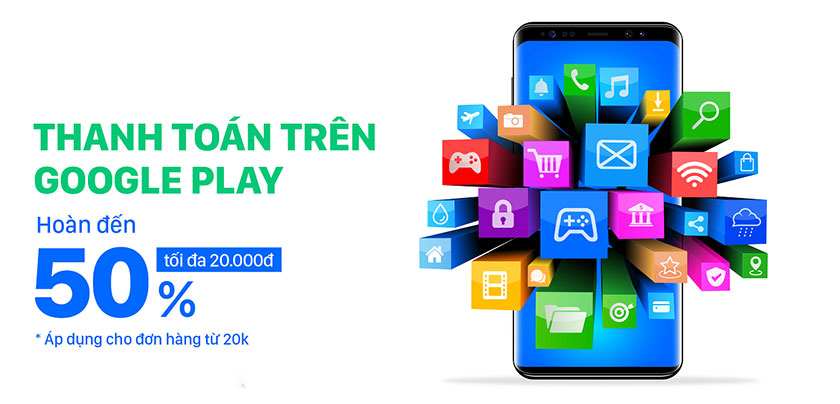 Paying for CGV tickets by ZaloPay
Step 1: Go to the CGV app, select a movie and press "Book a ticket"
Step 2: Choose the time frame, seat position, number of tickets
Step 3: Choose to pay with ZaloPay
Step 4: Confirm the transaction
Pay FE Credit via ZaloPay
Step 1: Open Zalo application
Step 2: Choose consumer loan payment
Step 3: Choose FE Credit Provider
Step 4: Enter Contract Code > Confirm
Paying Circle K with ZaloPay
When pay via Zalo pay walletyou will receive many incentives through the following 3 steps:
B1: Visit Circle K store to buy what you want and choose to pay with ZaloPay.
Step 2: Open ZaloPay and the cashier will scan that payment code.
Note: Remember to top up your wallet before making payment
B3: After successful payment, if you are a lucky customer, you will have the opportunity to refund up to 200,000 VND to ZaloPay Wallet.
Zalo pay payment offer
ZaloPay offers many daily incentives, especially postpaid payment incentives with incentives up to 40,000 VND. In addition, ZaloPay also has a cashback offer of up to VND 80,000 with a voucher of VND 20,000 for accounts linked to the bank.
What is Zalo pay payment password?
To be able to make quick and easy payments on ZaloPay, you need an account with a 6-digit ZaloPay password included:
What is ZaloPay payment password?
ZaloPay payment password consists of 6 numbers. This 6-digit password sequence should be remembered because it will be repeated when confirming payments on ZaloPay. Of course, when performing access to security options, this password is also needed.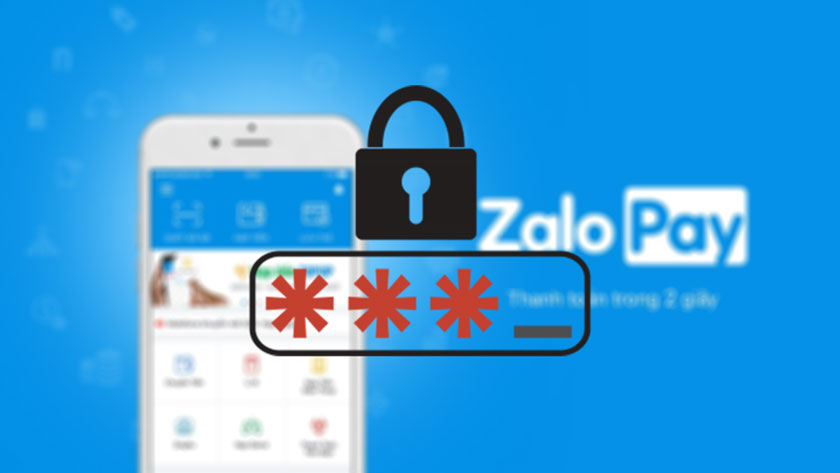 Create a payment password ZaloPay
Step 1: Open ZaloPay > select Personal > select Set up account protection.
Step 2: To create a password, select change payment password > Enter current password > Enter new password > Re-enter to confirm the change. Then enter the OTP code sent to the phone number again.
ZaloPay payment switchboard
In the process of making payment, there are some problems, customers can call ZaloPay switchboard via the following number: 1900 54 54 36 or go directly to the ZaloPay application, select "Personal", select "Central" support center" to be able to submit a support request.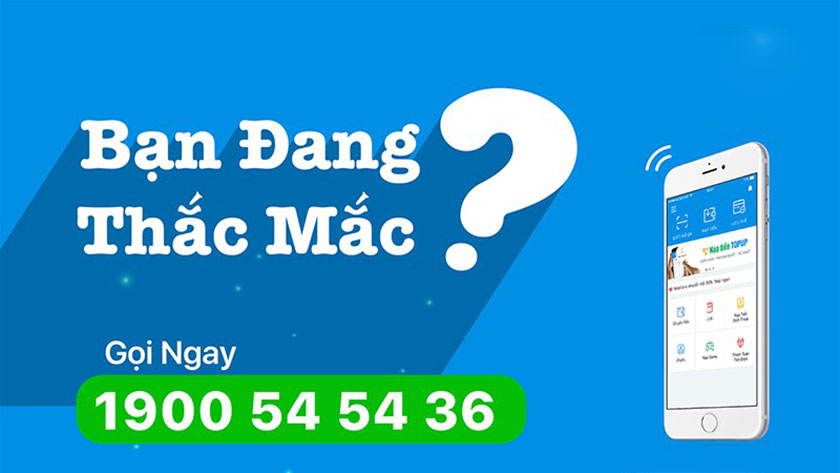 How to pay Zalo Pay With great features and great deals on ZaloPay, what are you waiting for without creating an account for faster payment. Hope you will complete the registration and payment successfully after going through all the tips above! If you still have any questions, you can leave them below, we will answer them right away!