Discover all the series and movies coming to Disney+ this March.
The Disney+ streaming platform has started the year in style with premieres such as the new Star Wars series, the Book of Bobba Fettthe Marvel movie, Eternals, or the Glee and Devs series and this March he wants keep up the level with new series and movies with which you will surely enjoy the beauty.
Next, we are going to tell you what they are All the premieres that arrive at Disney + this Marchamong which you will be able to find the new Marvel series, Moon Knight, Pixar's new movie, Red, Steven Spielberg's new feature film, West Side Story or the latest film by Guillermo del Toro, The Alley of Lost Souls, among many other novelties that arrive this month at the Disney streaming service.
If you want to enjoy all this content, do not forget to subscribe to Disney + if you have not already done so.
Disney+ increases its extensive catalog of movies and series with a series of interesting novelties that you will be able to see throughout the month of March in the popular streaming service, which we will detail below.
Movies Coming to Disney+ in March
This March Disney+ premieres exclusively, Red, the new animated film from Pixar, the latest film by Steven Spielberg, West Side Story, and Guillermo del Toro's latest feature film, The Alley of Lost Souls.
But that's not all, because these are All the movies coming to Disney+ in March:
West Side Story (March 2)
The Big Bet (March 4)
Two men and one destiny (March 4)
Full Monty (March 4)
Spin (March 4)
Net (March 11th)
Cleopatra (March 11)
Hello Dolly (March 11)
The lucky star club (March 11)
The Alley of Lost Souls (March 16)
Twelve at home (March 18)
The Revenant (March 18)
A couple of three (March 18)
The French Connection. Against the drug empire (March 18)
French Connection II (March 18)
The Poseidon Adventure (March 18)
Tammy Faye's eyes (March 23)
Ice Age: The Adventures of Buck Wild (March 25)
Olivia Rodrigo: Driving home for u (March 25)
Chariots of Fire (March 25)
MASH (March 25)
Lost (March 25)
West Side Story
From acclaimed producer/director Steven Spielberg and written by screenwriter/playwright Tony Kushner, West Side Story tells the story of Tony (Ansel Elgort) and Maria (Rachel Zegler), two teenagers who, despite affiliations with rival street gangs the Jets and the Sharks, fall in love in 1950s New York City. This feature film is a version of the 1957 musical classic, which, in turn, was an adaptation of a famous Broadway play.
Net
Red is the new Disney and Pixar movie starring Mei Lee, a 13-year-old girl who is a little weird but self-assured (voiced in the original version by Rosalie Chiang) who She is torn between being the obedient daughter her mother wants her to be and the chaos of adolescence.. Her protective and demanding mother, Ming (voiced in the original version by Sandra Oh) is never apart from her, which makes for an undesirable situation for a teenage girl. And as if this were not enough, whenever he gets too excited, which happens to him pretty much all the time, he turns into a giant red panda.
the alley of lost souls
Visionary filmmaker Guillermo del Toro directs this suspenseful psychological thriller that tells the story of a manipulative pitchman (Bradley Cooper) who teams up with a trickster psychiatrist (Cate Blanchett) to ripping off the rich in 1940s New York society.
Series coming to Disney+ in March
In March, Disney + improves its complete portfolio of series with a large number of new features, among which we must highlight the premiere of the new Marvel series, Moon Knight.
The complete list of series that will arrive on Disney + in March is the following:
Bob's Burger's Season 12 (March 2)
Outrun by Running Man Season 1 (March 2)
Mrs America (March 2)
It's Always In Philly (March 9)
Fosse/Verdon (March 9)
The other look Seasons 1 and 2 (March 9)
The Great North Season 2 (March 9)
Hit Season 2 (March 16)
Snowfall Season 4 (March 16)
Unknown Parallels (March 23)
It Wasn't My Fault (March 23)
This is us (March 23)
The Incident (March 23)
moon knight (March 30th)
moon knight
Moon Knight is the new series from Marvel Studios and tells the story of Steven Grant, a kind gift shop clerk who suffers from memory loss and experiences flashbacks from another life. Steven finds out that he has dissociative identity disorder and that shares body with mercenary Marc Spector. As Marc's enemies appear, Steven must grapple with the complexity of their identities as you delve into a deadly mystery that dwells among the mighty gods of Egypt.
Documentaries Coming to Disney+ in March
But if you are a fan of documentaries you are also in luck, because these are all the documentaries that will arrive on Disney + in March:
Gathering Storm Season 1 (March 2)
Africa's Hunters Seasons 2 and 3 (March 9)
Growing Up in Africa Season 1 (March 9)
Africa's Most Dangerous Season 4 (March 9)
Mayday: Air Disasters Season 9 (March 16)
More Than Robots (March 18)
City of Angels. City of Death (March 23)
DMC: Beyond Magic Season 1 (March 23)
Atlas of Cursed Places Season 1 (March 23)
If you have not yet subscribed to Disney +, you can do it directly from the button that we leave you under these lines.
Related topics: sets
This article suggests objective and independent products and services that may be of interest to readers. When the user makes a purchase through the specific links that appear in this news, Andro4all receives a commission.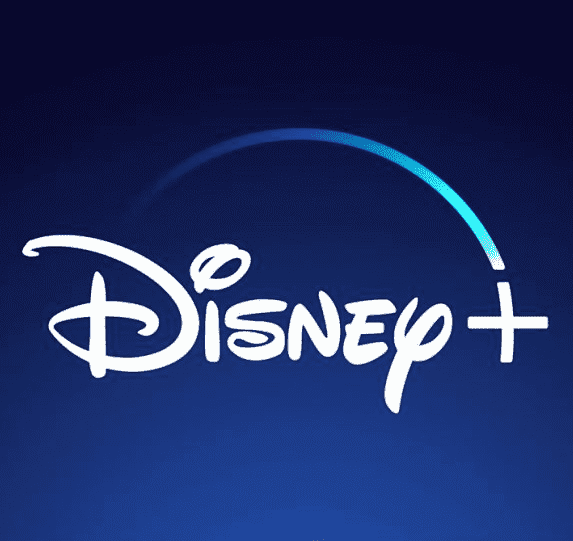 Sign up for Disney + for 8.99 euros and without permanence Subscribe to Disney+!