Are you a fan of Where's Wally?, then take a look at these different options for Android mobiles. They are for free!
Where is Wally? or Where's Wally? was a very popular book series in the early 90's, which consisted of find the main character in a crowd, both people and objects. Due to his great success, the character Wally has become a popular culture figure.
And as expected, there are currently many games similar to Where's Wally? So much so, that it is possible to get them at physical and digital. If you like the series, then chances are you'll enjoy this selection of android mobile games totally free.
Best Android games similar to Where's Wally?
Where is Droid?
Secret Island – The Hidden Quest
Find Objects
Monsters: Search and find objects
Merge Friends
Pearl's Peril: Hidden Objects
Time Machine: Hidden Objects in Spanish
Find them! Hidden objects
We know that the main premise of the game is find the main character, and in the variants that you will see in this top you will have to find objects, animals, monsters…, in the shortest time possible. Go for it!
Where is Droid?
droid has been for years the official mascot of the Android operating system, and this time you can play with him. East game is quite simple and your mission will be find droid in the crowd.
The available scenarios are very varied, you can be in the galaxy, at the bottom of the sea, in the snow, in the city and other places. Everything you will find will surprise you, since it takes quite popular characters such as superheroes, villains, mythical places, making it an extremely attractive game due to its particular design.
Secret Island – The Hidden Quest
Another of the best style games Where's Wally? is Secret Island – The Hidden Quest, its popularity is due to its visual style, as it honors minimalism and caricature. When you start the game you will have different challenges to meetdepending on the scenario you will have to find a series of objects.
Among the objects that you can get we have: fruits, work tools, edible products and more. By finding them you will accumulate points, and to make the game a little more entertaining you will have a stopwatch that will take you the time.
The available scenarios are quite varied such as: city, garden, living room, construction, kitchen, among others. It's time to have fun!
Find Objects
The title perfectly describes what the game is about. Here your mission will be find different objects under three levels of difficulty, easy, medium and hard. The easiest level will have few items scattered across the screen.
However, the most difficult level will be full of objects all over the screen, especially very small objects and artifacts, which will make the search a real challenge.
Like others games similar to Where's Wally? You will have a stopwatch to know how fast you are. The Aappearance and art style of the game is quite colorfulWithout a doubt, it is an excellent alternative to hang out.
Monsters: Search and find objects
The aforementioned games are dedicated to search for objects or robots, however, this game is specialized in the search for monsters. Best of all, it is a 100% family game under a extremely friendly design for kids and adults.
The game features many levels, and as you progress the difficulty will gradually increase.
Best of all, is that thanks to the collection of coins you can buy new characters which you will eventually have to search for. So if you like monsters, don't hesitate to download this fun title.
Merge Friends
The game Merge Friends takes the concept of finding objects further, since it presents a very interesting plot. mergethe protagonist of this game, has just arrived in a town and has bought a store, however, she has realized that your neighbors are about to go bankrupt.
The Merge's mission It will be to go around the town finding the different objects that your neighbors need, in this way you can help them. Little by little you will rebuild the town and gaining popularity like a treasure hunter.
In a nutshell, with Merge Friends you will have hundreds of hours of games, since it presents many levels, one more difficult than the other. Accompany Merge on this adventure!
Pearl's Peril: Hidden Objects
Travel across the world looking for clues and objects with Pearl's Peril: Hidden Objects. In this opportunity you will be a private investigator named Perilthat depending on the case you will have to go to one city or another, even to different countries around the world.
The game is found set in the 20's and in your missions you will find a great variety of objects that you can use to set your private island.
And to make it more interesting, you can compete against your friends or strangers as many times as you want. If you are good enough at finding objects you will go unlocking new adventures.
Time Machine: Hidden Objects in Spanish
In this game you will be a scientist who has just build a time machineand thanks to his temporary trips he has discovered something interesting, and that is that thanks to the objects found in the different trips he will be able to solve the plot.
As if that were not enough, the game is set in the 1800s and its visual style is quite glamorous and full of details, the soundtrack that accompanies the game is very relaxingso you can spend hours playing without getting bored.
Find them! Hidden objects
Lastly, we have Find them! Hidden objectswhose objective will be find various objects in the shortest possible timehowever, this title presents a main story that will be developed as you progress through the levels.
In the game you will have various scenarios to performmaking the story extremely interesting, and what makes the game challenging is that objects are very tinytherefore, getting them in a short time will be a challenge.
As you will see, there is a long list of style games Where's Wally? for mobileTherefore, we have shown you 8 best alternatives to consider.
Related topics: Free games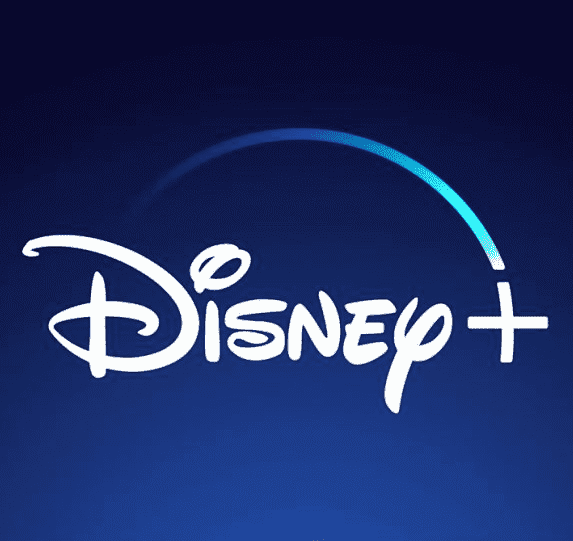 Sign up for Disney + for 8.99 euros and without permanence Subscribe to Disney+!