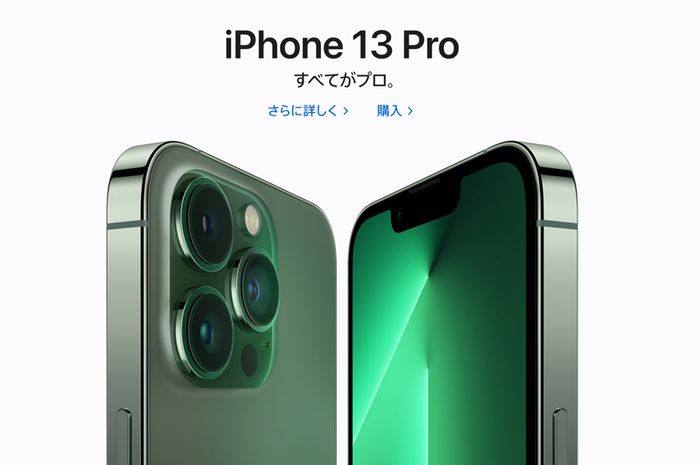 Apple
iPhone 13 Pro Apple Store Japan
The Apple Fanboys certainly understand some countries that make special rules around specially made iPhone features.
One of the most frequently discussed is the iPhone from the Japanese region which cannot do silent camera alias in the Mute Button condition, when taking a snapshot the camera will still make a sound.
This feature is specially made for all phones in Japan in an effort to prevent photos candid or stealth photos in public places.
This special applies to iPhone devices purchased in Japan or regional Japan. Can be seen from the Settings – General – About. If the Model Number section says JP code, it is the number code for the Japanese region.
Mode can't silent camera for iPhone devices from Japan this applies even when your device is brought out of the country.
But apparently, in iOS 15, which was released last year, there are changes that Apple has secretly made for this feature.
Japanese regional iPhone device users who have updated to iOS 15 and are not used in Japan, can now use the feature silent camera like iPhone devices from other countries.
Discussions about this had been busy in several forums such as the Apple Discussion Forum. The same thing was also experienced by several MakeMac Friends on Instagram MakeMac and it was also explained by Renan Store, one of the sellers of iPhone devices in Indonesia.
Also read: Find out the missing iPhone features by country of origin
Quoted from Tech and Cool Stuff, several Japanese regional iPhone users who have used their devices outside the country and updated to iOS 15, can now use the feature silent camera normally.
All of them were not living in Japan but were using a Japanese iPhone variant. And after updating their iPhones to iOS 15, the option to mute the shutter sound became available.
Still from the source page, it seems that iOS 15 uses the user's location recognition feature via the internet or cellular cards used in Japan. If it is detected that you are in Japan and you are using an iPhone from the region, the features silent camera can not be used alias still applies according to the rules in that country.
Also Read: (Rumor) iPhone 2024 Adopts Full Screen Design and Under Screen Face ID
If you have a Japanese iPhone version but live out of Japan. A simple update to iOS 15 will make it possible to mute its camera shutter sound. But this option is not available for Japanese iPhone users who live within Japan. Because iOS5 uses your geolocation to determine whether the camera shutter sound can be disabled or not.
With this new rule, prospective iPhone users who want to buy from the Japanese region don't have to worry about problems anymore silent camera if it will be used in Indonesia.
Are you a regional Japanese iPhone user? Already aware of this new feature in iOS 15? Share in the comments column yes!
PROMOTED CONTENT
Featured Videos




.