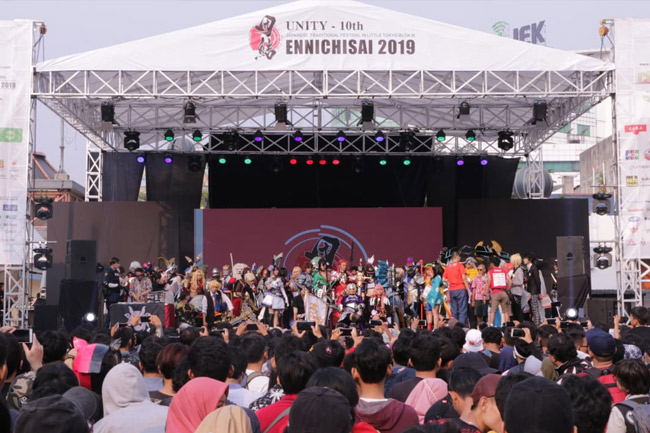 Jakarta, Gatra.com – Every year, fans of Japanese culture and cuisine are indulged in a festival called Ennichisai. This annual event which started in 2010 is regularly held in the Blok M Square area and can attract up to 200,000 visitors.
Uniquely, in 2019, Honkai Impact 3, a game with the theme of Japanese animation also enlivened this event. Honkai Impact in collaboration with Xiaomi Black Shark is present for the first time at the annual Ennichisai celebration.
Visitors Honkai Impact 3 booth in Pop Culture Area Ennichisai, have a chance to win Grand Prize a xiaomi phone series Black Shark 2. The only way is to visit Honkai Impact 3 booth and show the game Honkai Impact 3 in the cell phone.
Also Read: Pokemon Go Creators Release Harry Potter Wizards Unite Game
This afternoon, Saturday (22/6), Honkai Impact 3 announced the winner grand prize by voting. Interestingly, the announcement of the winners was made by five cosplayer beautiful women who play the different characters of this game. "Congratulations to Typhoon who got grand prize a fruit Black Shark 2exclaimed the fifth cosplayer it together.
Honkai Impact 3 is a 3D action game super smooth which is an adaptation of a manga story (Japanese comic-ed) with the title Honkai Impact 3rd. This anime-themed game has a variety of unique characters, both in terms of story and character gameplay.