INDOZONE.ID – Crunchyroll Collection has released the trailer for Dragon Ball Super: Super Hero, the latest installment in the Dragon Ball franchise.
The film's story is set after the events of Dragon Ball Z in Age 784. The story follows the Dragon Ball characters that fans know and love.
Including Piccolo, Vegeta and Goku as they battle the reformed Red Ribbon Army of Goku's old foe and destroy their 'ultimate evil weapon'.
In Dragon Ball: Super Hero, there will be new androids, namely Gamma 1 and Gamma as introduced in the trailer.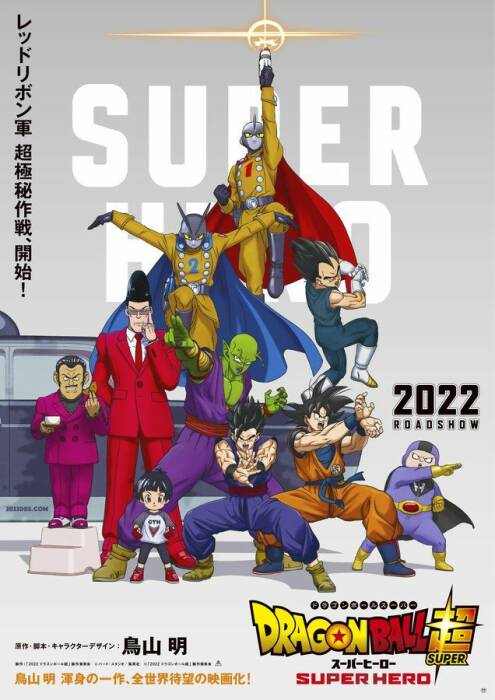 The film, directed by Tetsuro Kodama, will feature the voice acting talents of Masako Nozawa as Gohan, Goku and Goten, Toshio Furukawa as Piccolo, Yuko Minaguchi as Pan.
Ryo Horikawa as Vegeta, Mayumi Tanaka as Krillin, Aya Hisakawa as Bulma, Takeshi Kusao as Batang, Miki Ito as Android 18, Bin Shimada as Broly, Koichi Yamadera as Beerus, Masakazu Morita as Whis.
Hiroshi Kamiya as Gamma 1, Mamoru Miyano as Gamma 2, Miyu Irino as Dr. Hedo, Ota Volcano as Magenta, and Ryota Takeuchi as Carmine.
Meanwhile, English voice actors will be announced to the public soon.
The Dragon Ball franchise that began in 1984 has been a fan favorite for generations with references in popular culture outside of manga and anime.
The now-known show and film series began as a regular release in the popular manga magazine Weekly Shonen Jump.
Inspired by the 16th century Chinese novel Journey to the West and martial arts films, the series follows Goku from his childhood adventures to his adult responsibilities as a Saiyan.
The cast of eclectic characters that make up his crew of friends have each become a distinct and important part of the story in their own right.
Other Interesting Articles:
.