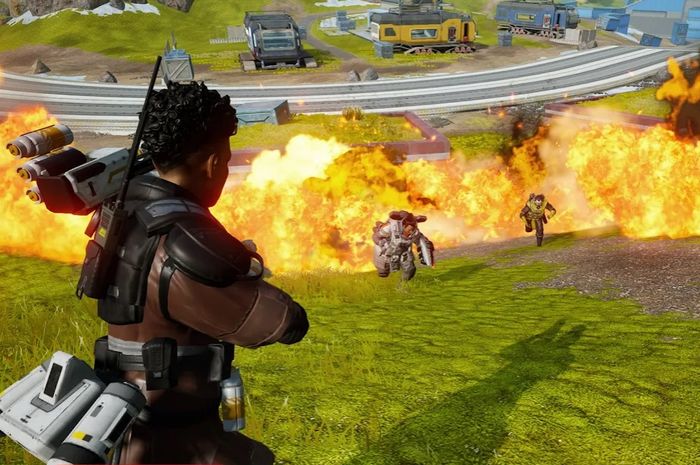 Respawn Entertainment
Apex Legends Mobile Gameplay
GridGames.ID – In recent years, mobile games are showing significant developments.
Therefore, various game developers and publishers are competing to launch mobile games.
Electronic Arts (EA) is one of the game publishers that has begun to penetrate mobile game competition, one of which is the release of Apex Legends Mobile.
Apex Legends Mobile itself is a mobile game inspired by the Apex Legends game on PC and game consoles.
Also Read: Win Millions of Players in Pre-Registration, Apex Legends Mobile Gives Additional Prizes
As is known, Apex Legends is one of a number of popular Battle Royale game names on PC and game consoles.
Because of its popularity, the PC and console versions of Apex Legends have managed to gather a lot of players since it was first released in 2019.
Through the popularity of Apex Legends on PC and consoles, EA hopes that Apex Legends Mobile can gain the same success.
Recently, Respawn Entertainment as the main developer of Apex Legends Mobile announced an update to the global release schedule for the new game.
Also Read: NXL Wolfpack Enthusiastically Welcomes Apex Legends Mobile Game
Launching from GameSpotRespawn Entertainment confirmed that Apex Legends Mobile will be coming in May 2022.
But unfortunately, detailed information regarding the release date this month was not announced.
The plan is that Apex Legends Mobile will be released for global users on iOS and Android platforms.
Legends change the game. But they can't do it without you.
Pre-register and be ready to drop in… later this month!

Android – pre-register now! https://t.co/IB2byHHKrZ
iOS – sign up here for pre-reg updates: https://t.co/A0s3xZGNfk pic.twitter.com/uhZIfoJjWR

— Apex Legends Mobile (@PlayApexMobile) May 2, 2022
Also Read: Peek Leaked Device Specifications For Playing Apex Legends Mobile
Previously, Apex Legends Mobile was first released in Indonesia.
In addition, Apex Legends Mobile has also been released in other countries in Southeast Asia.
Now following its release in Southeast Asia, Respawn Entertainment will soon present Apex Legends Mobile in many countries through its global release.
For now, global users can pre-register, both on Android and iOS platforms.
PROMOTED CONTENT




Featured Videos