When buy used iPhone should check what to assess the condition and quality of the phone? This article will show you some of the fastest and most standard ways to choose a good, quality iPhone.
What should I check when buying a used iPhone?
When buying a used iPhone, it is advisable to check what is something that many people are interested in when they have never had the experience of buying a used device before. You need to make sure that the old iPhone phone that you intend to buy is still capable of performing well with features such as taking photos, recording videos, recording audio, catching wifi, connecting to mobile data, etc. Whether it's an iPhone or any kind of smartphone, when buying old phone, you need to check two factors, the outer shell and the device's operability.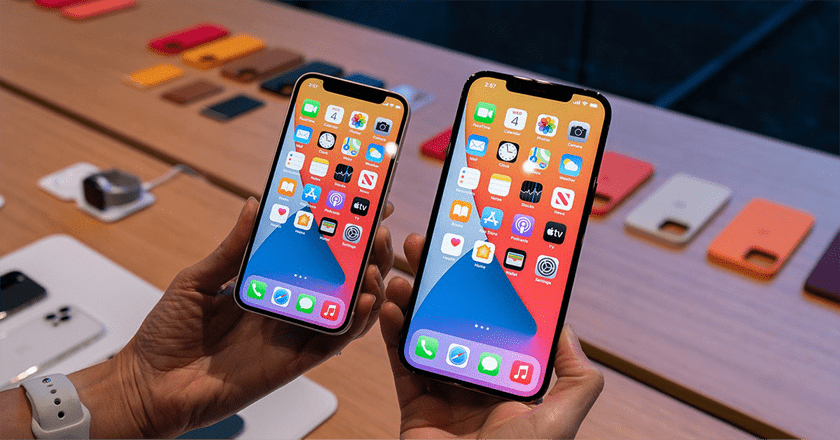 How to check old iPhone quickly
Here are some suggestions that we want to share with you to be able to check the quality of your old iPhone quickly, simply and accurately.
Check the case through IMEI
IMEI is one of the extremely important codes on iPhone. Because just through this code, you can check whether the iPhone you intend to buy has ever been replaced or not. Although this test is somewhat effective, it can only be applied to phones with unopened boxes.
There are two ways to check your phone's IMEI:
Method 1: You need to open the calling function, then enter the command *#06# to let the system display the phone's IMEI code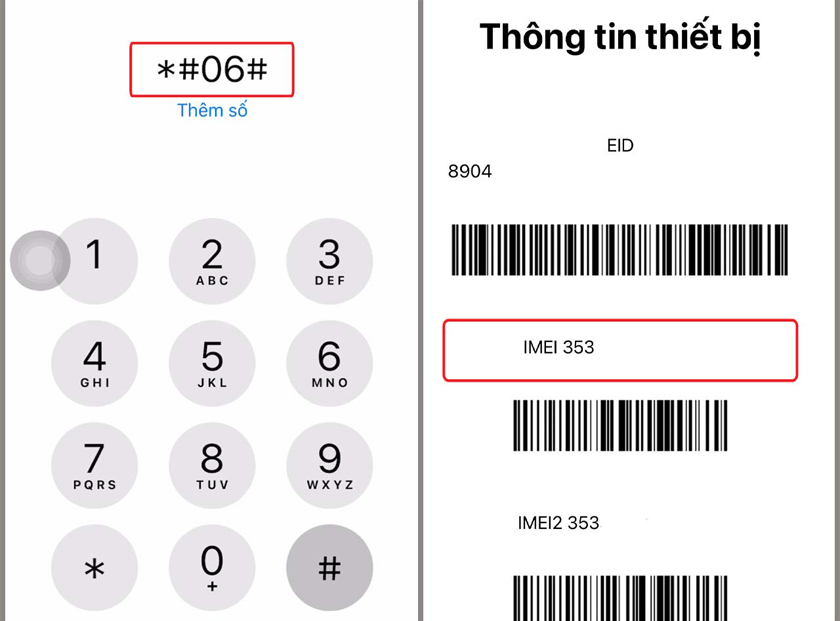 Method 2: You open "Settings" on iPhone, click "General" and select "About". In this section, information about the machine will be displayed. Scroll down and search for IMEI information to see the code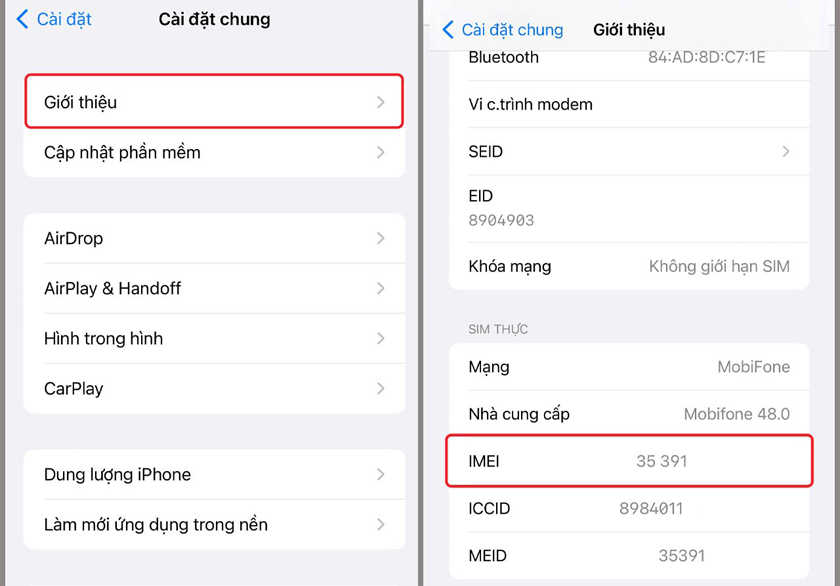 Once you have the IMEI code, you just need to compare the IMEI code book with the IMEI number on the box to see if it matches or not.
Check the outer shell of the iPhone with the naked eye
Thanks to the design with a glass back, recent iPhone models can be easier to check the outer shell with the naked eye. Because with the glass back, iPhone models have minimized scratches and dents caused by impacts that often appear on previous aluminum shell designs.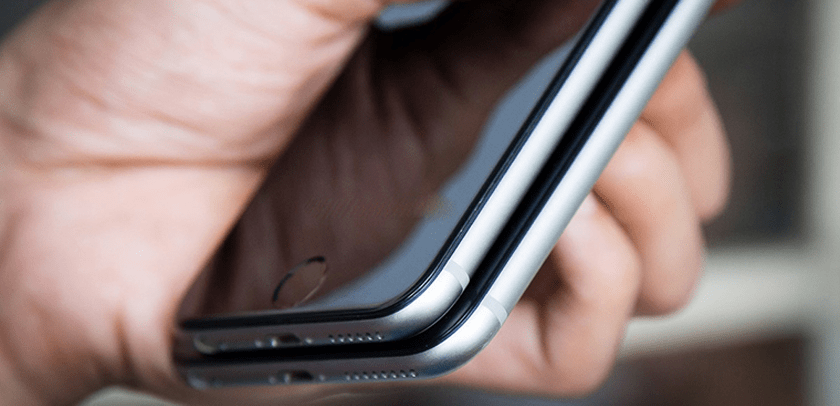 Instead, you just need to check the frame of the device as well as the camera cluster to see if there is a lot of scratches or not. If the scratches appear a lot, the camera is blurry and difficult to focus, you should change to another phone.
Check iPhone screen quality
Regarding the screen, you need to check if the old iPhone has light or sound leakage or not. That is a phenomenon that often occurs when the device is used for too long and continuously, causing the device to heat up for a long time, affecting the phone's background.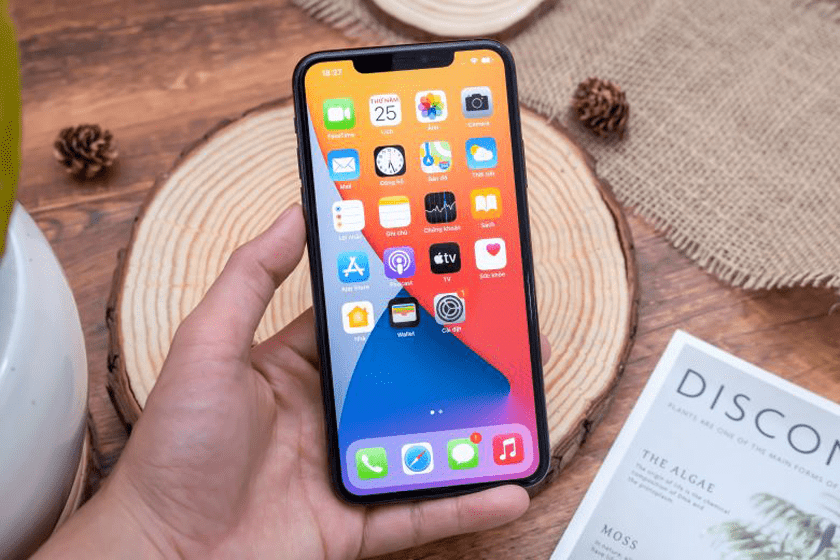 You need to set the screen background to black to see if the iPhone screen has a light leak or not. As for the image phenomenon, which is the condition where the images are saved when operating on the screen, you need to change the screen background to white to check if the screen has stains or not.
Check out the iPhone's front and rear cameras
For both the front and rear cameras, you need to check the sensors to see if they are working properly. To check, use all of the camera's shooting modes to see if anything unusual happens.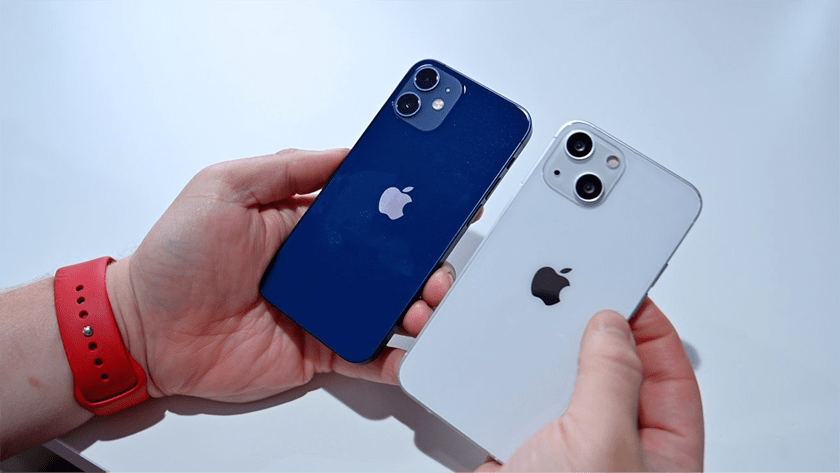 In addition, you also need to check other features of the camera such as video recording, focus, light balance, face detection, audio recording, etc. to avoid costly repair and replacement of components for the camera. Iphone.
Test your iPhone's touch capabilities
The simplest and fastest way to test your old iPhone's touch is to hold an icon and move it around the phone screen. In this way, you can not only test the speed and sensitivity of the touch, but also detect abnormalities of the iPhone's touch.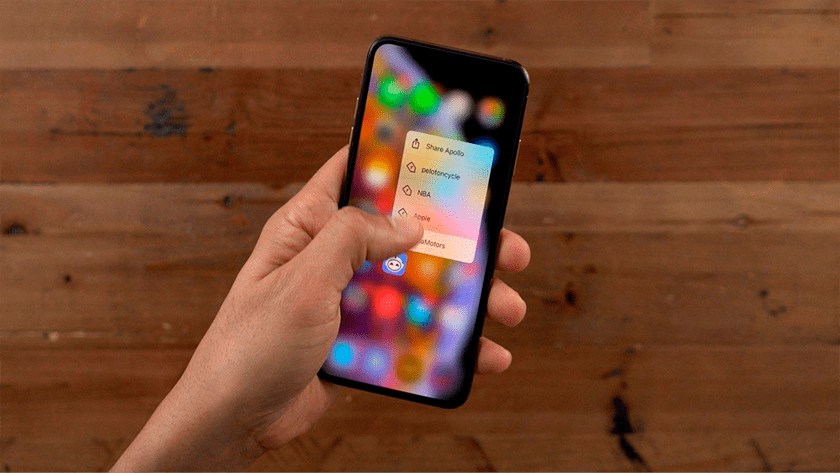 Check iPhone's iCloud
When buying a used iPhone, checking iCloud is also extremely important. Because if you don't delete the account of the old device, it is very likely that your device will be considered as a stolen phone, leading to iCloud lock and unusable.
To check iCloud and factory reset your phone, you need to follow these steps:
Step 1: Select "General" in your phone's Settings, find and select "Transfer or reset iPhone"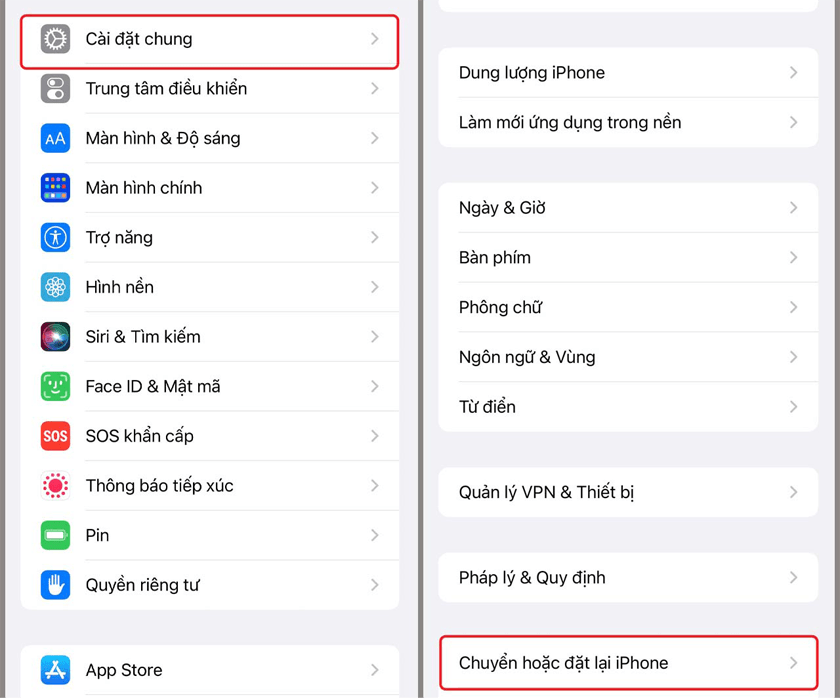 Step 2: Erase all data on your phone and return it to factory defaults by selecting "Erase all content and settings"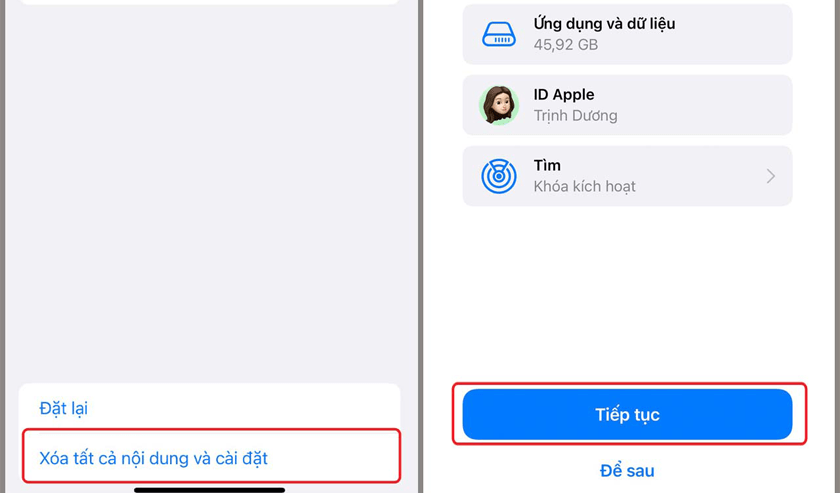 Check your iPhone's battery
To be able to use the device without any interruption or inconvenience, always remember to check the battery of your old iPhone before you buy it. Normally, the battery of the old iPhone often has a low capacity because it has been used for a long time or has been replaced.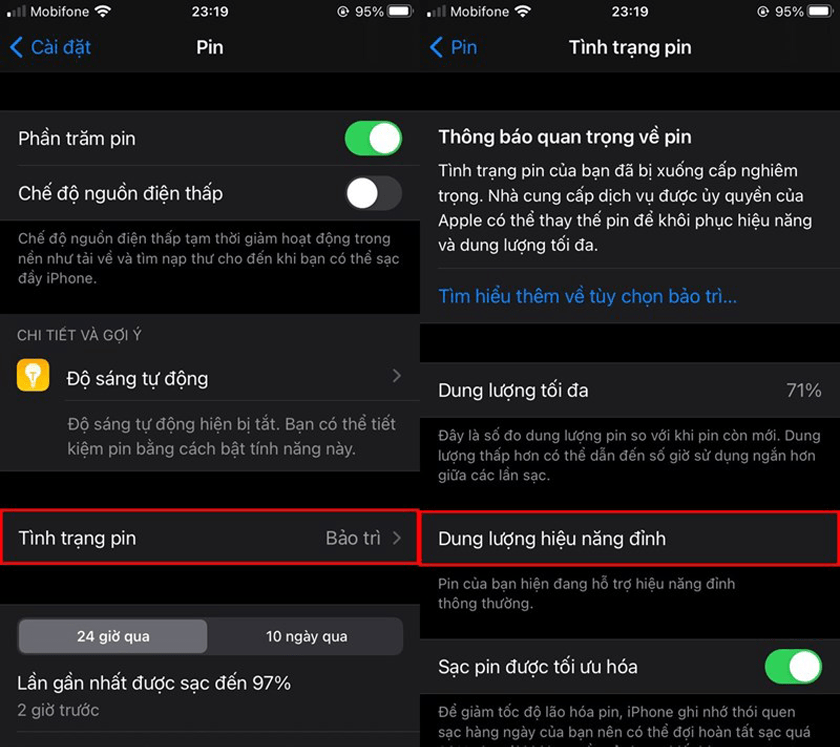 To check the health of your iPhone's battery, select the "Battery" item in the settings and look at the "Maximum capacity" section.
Ending
From the suggestions on how to test above, you must have grasped when What should I pay attention to when buying an old iPhone? then right? Although these are just quick tests, those suggestions will also make it easier for you to choose to buy yourself an old iPhone with good quality and good price.