Share
If you are going to buy your first smartwatch, there are several things you should pay attention to in order to make the right choice. In this guide we tell you what they are.
Smart watches have become one of the wearables most popular on the market, but not all users have yet been able to enjoy wearing one of these on their wrist. If you are one of them and are thinking of buy your first smartwatchin this guide we recommend 7 things to keep in mind when choosing a model.
Samsung, Huawei, Apple, Xiaomi, Mobvoi… There are many manufacturers that have smart watches in their catalogues, each of them with different features and prices. Therefore, if you are looking for a smartwatch that suits your preferences, there are certain sections that you should look at with a magnifying glass before opting for one model or another. Let's see what are those 7 things that you should repair if you want hit with your choice.
Design
Design is the first aspect we look at when we see a smart watch, it is inevitable. It should be noted that it is a device that we will carry all day on the wrist, so you must opt ​​for a model that you like especially and that goes according to your style. For example, if you are going to use to workperhaps it is better that you opt for a elegant smartwatch with a refined design.
On the other hand, if you are looking for a smartwatch primarily for do sportthe best thing is that you give priority to being light and resistant. Fortunately, there are currently models that are compatible with both aspects, with the professional and with the sporty one. For example, him Amazfit GTR 3 It does very well in this regard. Also, it's important to remember that many smartwatches allow you to play with the design by exchanging the bracelets for others of the same size.
As for the design, there is another aspect that plays an important role: the shape of the screen. There are smart watches on the market with round lampshade and also with square lampshade, like the successful Apple Watch. In this case, the most important thing is your tastenothing more.
In short, the important thing is that you look for a smartwatch that you find it beautiful, that it is comfortable and resistant, because it will have to endure with solvency the pace of wear it 24 hours a day on the wrist.
Screen
Of course, the screen is one of the fundamental components in the performance of the smartwatch. It is the element in which we see all the information, so we must ensure that it has a good quality. For this, it is best to be AMOLED technologybecause it offers a better contrast than LCD or TFT panels, plus a lower energy consumption. obviously how much the higher your resolutionthe sharper the images will be.
On the other hand, size is also important, whatever large enough to see items in detail. In addition, you should also pay attention to the nits of brightness which is maximum, since it is important that it be seen clearly even when we are under sunlight.
Finally, the screen is also one of the components that allow us to interact with the operating system, so you must ensure that tactile feedback is good. To do this, you can inform yourself with the information provided by the experts in their reviews of each smart watch.
software and apps
Although it is perhaps more complicated to analyze, the software plays a major role in the choice. We are not only referring to the availability of apps, but also to the compatibility with your mobile phone. If you have a iPhonethe best alternative is clear: the Apple Watch.
Instead, if you have an android, the possibilities are much broader. On the one hand, you can opt for a smart watch that has Wear OS, the operating system developed by Google. Thus, you can enjoy the company's apps, such as Google Maps or Google Fit.
The best you can buy right now for your Android mobile is the Samsung Galaxy Watch 4which comes with Wear OS under the One UI Watch 3.5 customization layer. Be careful, this is great news, because Samsung used to integrate the Tizen software in its watches, which is inferior.
On the other hand, in the market it is also common to find smart watches with the operating system developed by the manufacturer itself. There are many examples: the Xiaomi Mi Watch, with Xiaomi's own operating system; the OnePlus Watch, with OnePlus software; or Amazfit devices, with the operating system developed by the Chinese company.
The best smartwatches on the market: buying guide with the 10 best models
As you might expect, these proprietary operating systems are much more limited than watchOS and Wear OS. Usually, do not allow the installation of more applications and sometimes they also limit data synchronization with other useful services, such as Google Fit.
Conclusion, if you want to get the most out of it to the smart watch, it is best that you opt for those that have watchOS, Wear OS, or HarmonyOS, the Huawei system that also allows the installation of other apps. If, on the other hand, you are going to give him a basic useyou can safely choose a model with the operating system of the brandas it will come with the necessary apps already installed.
connectivity
The most basic smartwatches are usually those that have Wi-Fi, Bluetooth and GPS as connectivity features. In this way, you can connect them with your smartphone to receive notifications and also register routes of your routes with precision.
However, there is also the possibility that you can make phone calls with your smartwatch without having to have your mobile next to you. This is possible in models with LTE connectivity which, as you can imagine, are more expensive. In LTE watches you can use an eSIM, that is, a kind of electronic version of your SIM card, which will allow you make phone calls or surf the internet as if it were a mobile phone.
Sport and health functions
The vast majority of smart watches equip the basic sports and health functions, such as monitoring the most popular physical activities or the heart rate sensor. If you want good monitoring of your training and good care of your health, you should look for an alternative that offers you something more.
In terms of health, there are already many options with SpO2 monitoring, of the menstrual cycle and with analysis of sleep and stress. In addition, your smart watch may have more advanced tools, such as the body temperature control of the Mobvoi TicWatch GTH and the Huawei Watch 3, or the body composition calculation of the aforementioned Galaxy Watch 4.
The best sports watches you can buy
As for sports, if you are looking for great tools, it is best that you opt for purely sports watches. For example, the Huawei Watch GT Runner offers you personalized career plansrecovery time data and a voice guide that accompanies you during all the workouts. If you want something else, you can look at the superior models of specialized brands such as Garmin or Polar.
Battery
The capacity of the battery of the smartwatch is another thing that you should take into account before the purchase. Nobody likes to constantly need the charger, therefore, you should look for models with large batteries. Advanced smart watches with better battery are usually those of Huawei. For example, the Watch 3 reaches two days of autonomy exploiting all its functions to the fullest.
It is worth mentioning, yes, that the more basic the functions of the watch, the greater its autonomy. For example, models like the Amazfit Bip S Lite can reach 30 days of use bypassing the charger. In any case, everything consists of balance the importance between functions and autonomy. Which of them is more important to you?
You should not worry about the charger, because practically all smart watches come accompanied by the corresponding charging base in the box. Also, if you have a wireless charger at home, you can choose a model that is compatible with this type of charging.
Price
It is the last aspect that we talked about, but not for that reason the least important. Of course you should take into account the price of the smart watch you want to buy, it must be one that fits the budget you have available. Fortunately, in the market you will find options for all pockets.
If you want a smart watch high qualityit is obvious that you will have to pay more for it: 200, 300, 400 euros or more. On the contrary, if you settle for a basic one that is pretty, has a good screen and basic functions, you can find good options under 100 euros.
Everything consists of launching into the market taking into account your needs and your budget. knowing that, and especially analyzing the characteristics that we have mentioned above, surely you are right with the purchase.
Related topics: Smart Watches
Share
This article suggests objective and independent products and services that may be of interest to readers. When the user makes a purchase through the specific links that appear in this news, Andro4all receives a commission.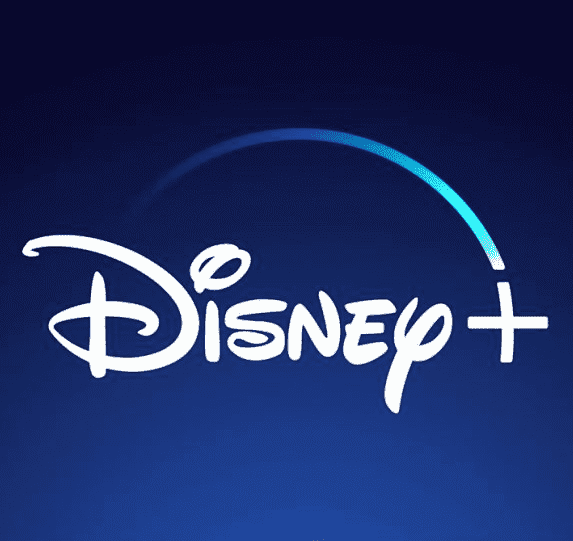 Sign up for Disney + for 8.99 euros and without permanence Subscribe to Disney+!