Everyone is looking forward to the Realme phone the latest because this company often launches low-priced products with very strong configuration. This is also what more people are interested in this brand. Then let's summarize the latest 10 Realme phones.
Overview of the latest Realme phones
Thus, it can be seen that although Realme entered the Vietnamese market quite late, it has won a lot of hearts of technology enthusiasts, as well as other young people because of its extremely affordable price.
There are many low-cost Realme phones that are equipped with great configuration, so that you can freely fight today's 3D games. In particular, the technologies inside the product are also very modern such as heat dissipation system, camera mode, etc.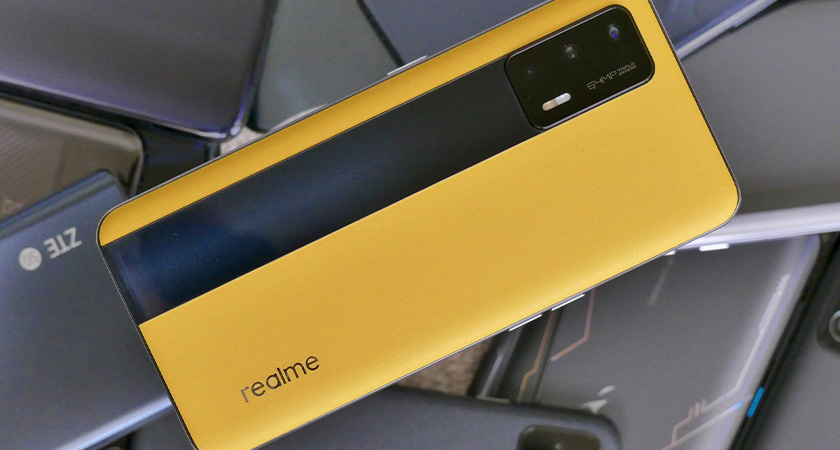 And yet, Realme always knows how to change the design and appearance of its phones so that customers don't get bored. And most of its smartphones are equipped with a very large battery capacity of about 5,000 mAh to comfortably meet daily use, so that you do not always have to "embark" by the charging socket.
In the top 10 Realme phones that I list below, there are products that support the fastest charging on the smartphone market today. If you don't believe it, just try to refer to the bottom of this article and you will know which device right away.
Top 10 latest Realme phones
Below, I will list 10 recently launched Realme smartphones and also products expected to launch this year. And the models are resolved from low to high-end segment.
Realme C35
This is the cheapest phone on this list. Realme C35 responds well to basic daily use tasks and has very good battery life.
Specifically, the device owns an 8-core Unisoc T616 chip, 4GB of RAM and 64GB of internal memory to help comfortably store photos, videos, large files, …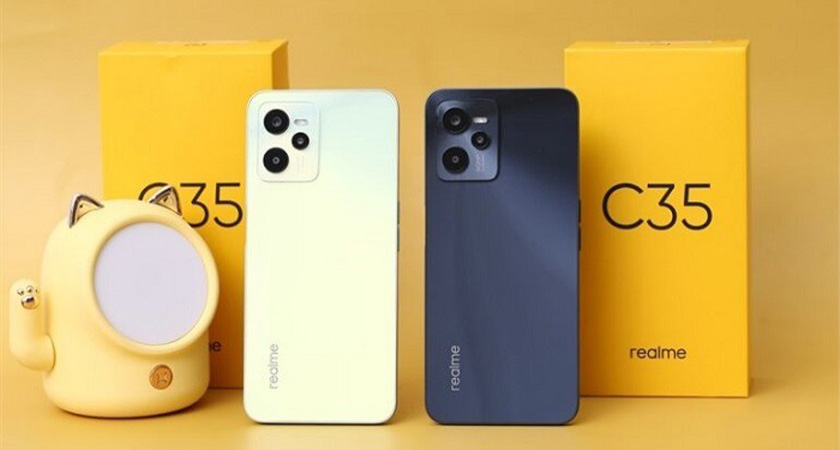 You can play basic games like Lien Quan Mobile, but you should set the graphics to medium to be able to operate in the most stable way.
In addition, the battery inside the Realme C35 has a capacity of up to 5000 mAh, which can be used for two days. If you play the game continuously, the device can last about 5 hours. This is probably the point that makes the most money on the low-cost models of the Realme family.
Realme 9i
The back design of the Realme 9i looks quite striking, with stripes combined with many color effects, although it is finished from plastic but it is very solid, not creaking.
Overall, the design of this phone is quite youthful. The front of the device is made of a "mole" camera that does not affect the screen display space too much.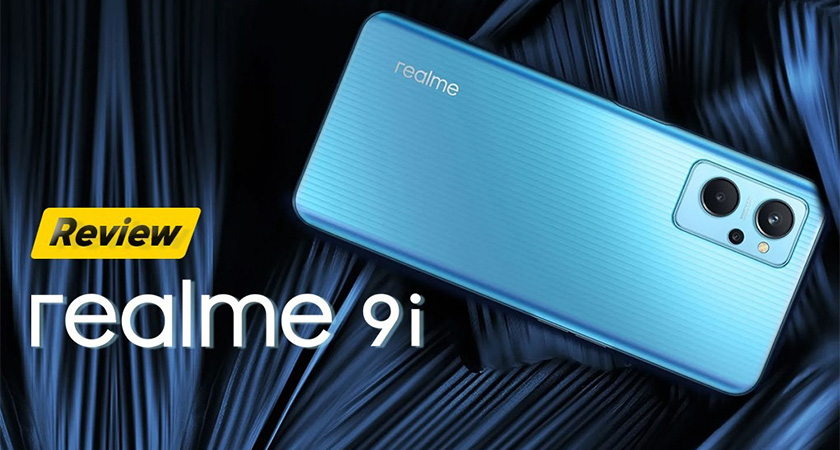 The device is equipped with a Snapdragon 680 chip manufactured on the 6 nm process. It's a pity that this product does not support 5G network technology. The screen size of the device is quite large up to 6.59 inches, Full HD + resolution. In particular, 90Hz refresh rate to bring swipes, touches when surfing the web, playing games smoother and faster.
Behind the device is a set of 3 cameras: 50 MP main lens, 2 MP depth camera and 2 MP macro lens. The battery capacity is also quite buffalo 5,000 mAh and supports 33W fast charging to shorten the waiting time.
Realme 9 Pro
The Realme 9 Pro phone is equipped with a 64MP camera to capture detailed, sharp photos. The screen of the machine supports 120Hz refresh rate, combined with 6.59 inch size to better meet entertainment needs. Besides, it is an IPS LCD panel and Full HD + resolution that displays true colors.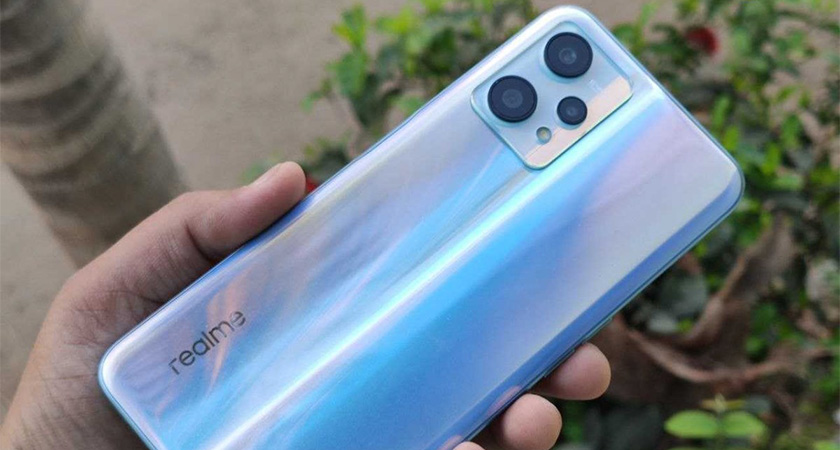 In terms of configuration, the Realme 9 Pro is equipped with a Snapdragon 695 5G chip that seems to be a reverse install of the Realme 8 Pro, "but it's not". This is a good upgraded processor in terms of image and graphics computing capabilities. When scoring performance on GeekBench 5, the machine achieved a single-core score of 680 points and a multi-core score of 1,854 points. The battery capacity is still 5,000 mAh, which is good for playing games for a long time
Realme 9 Pro+ 5G
A feature on Realme 9 Pro + that I feel quite surprised is the fingerprint in the screen and also the heart rate sensor. Besides, the camera of the device equipped with OIS optical image stabilization is very valuable in the mid-range segment, the image saving speed is also quite fast, even in low light conditions.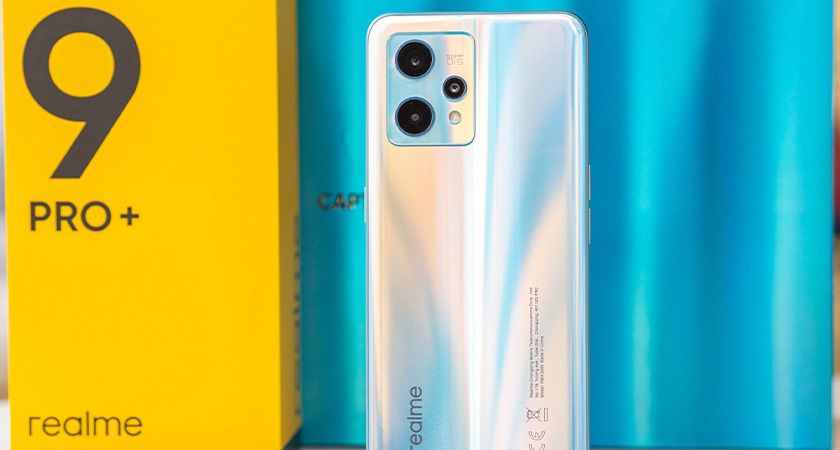 In particular, in the camera application of the device, there is a Street mode that helps to switch to focal lengths from 16mm – 24mm – 50mm – 120mm to suit those who want to shoot more in-depth.
Overall, this Realme 9 Pro+ phone focuses mainly on the camera thanks to the Dimensity 920 5G processor. This is a new chip from MediaTek, so it integrates APU technology – 3rd generation artificial intelligence processor.
Realme 9 4G
This phone was just released not long ago. The specifications of the device are extremely comprehensive, with AMOLED panels providing vivid colors, Full HD + resolution (1080p × 2400 pixels), pixel density up to 409 ppi.
The front is protected by Corning Gorilla Glass 5. Deep inside the device is the Qualcomm Snapdragon 680 chip and ships with the Realme UI 3.0 interface based on Android 12 operating system.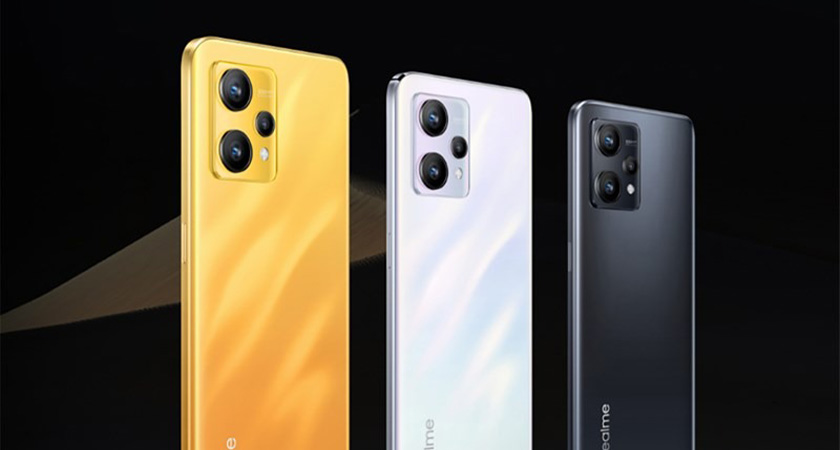 The new camera parameters surprise us, when the Realme 9 4G is equipped with a 108MP Samsung ISOCELL HM6 main lens with f/1.75 aperture, 8MP ultra-wide camera with 119-degree FoV, f/2.2 aperture and a macro sensor 2MP with f/2.4 aperture. The battery of the device is 5,000 mAh and supports 33W fast charging.
Realme GT Neo 5G
Low-cost Realme phones are gradually switching to MediaTek's chips to save more production costs. Since then, products with much more affordable prices.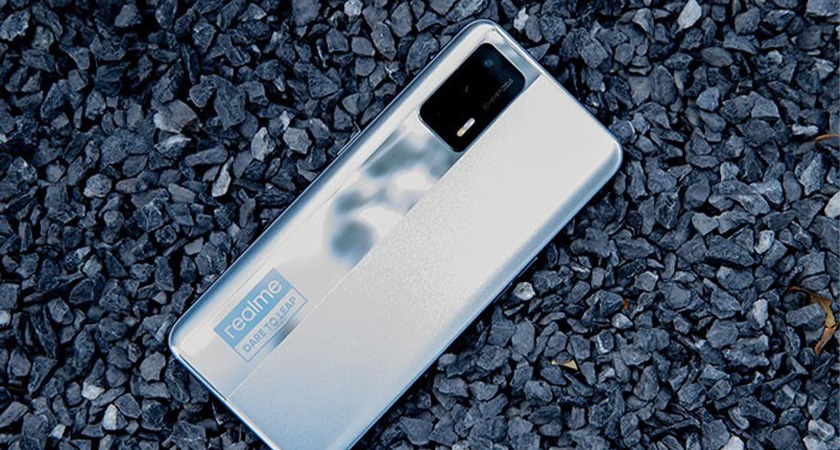 Among them, of course, is the Realme GT Neo 5G. This is Realme's first low-cost smartphone equipped with a Dimensity 1200 5G (6nm) chip. Therefore, you can fight quite well the Genshin Impact game at Medium graphics.
The back has a pretty straight vertical line with quite impressive colors. Turning to the front of the device with a Super AMOLED panel, Full HD + resolution, 120Hz refresh rate.
Realme GT Neo 2T
Realme GT Neo 2T is equipped with a Dimensity 1200 AI chip, quite special when it adds the word "AI" on the back. When looking closely, the company does not let this character be for fun, it is an emphasis on artificial intelligence capabilities, improved image processing and graphics capabilities.
If you care about photography and want to use a cheap Realme phone, this is probably the right product for you. The design of this product is not too different from its predecessor, it looks quite simple but shows a modern look, with a smooth glass back and plastic edges.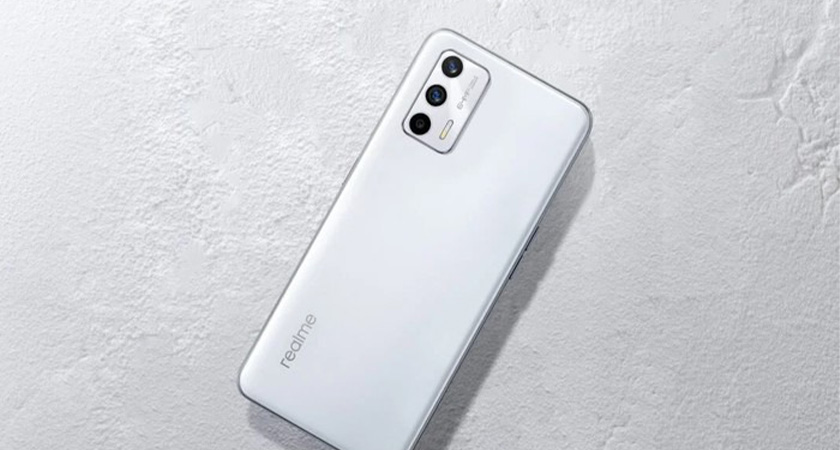 Looking at this appearance, I feel really strange when Realme phones often do very prominent color effects, but on Realme GT Neo 2T it is different.
When holding this device in the hand feels very comfortable, with a slim body. Overall look really luxurious like high-end models. The device supports fast charging up to 67W, within 35 minutes, the battery can be fully charged.
Realme GT 2 Pro 5G
I am very impressed with the back of the Realme GT 2 Pro 5G model, with the whole back designed like a blank page. Overall, the product exudes purity and friendliness.
The back is finished from polymer material, the grip feels very strange, like a piece of paper. Especially the two sides of the machine are curved soft. Turning to the front of the device, it is protected by Gorilla Victus Glass to minimize cracking and breaking upon strong impacts.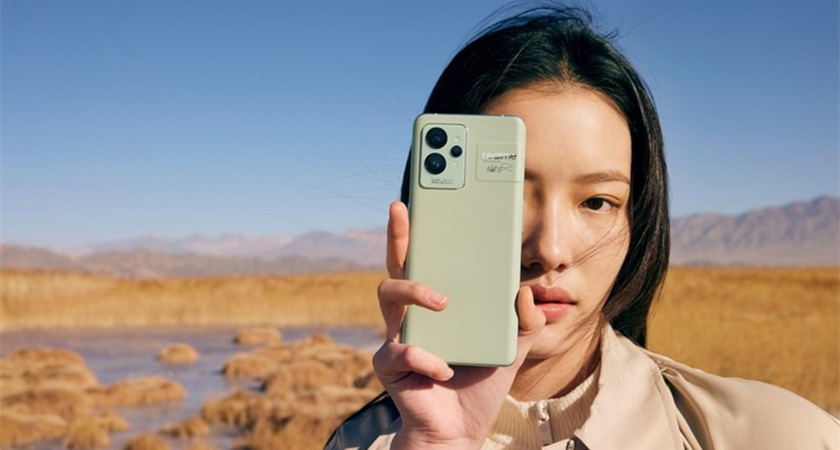 In terms of performance, the Realme GT 2 Pro 5G is equipped with Qualcomm's most powerful Snapdragon 8 Gen 1 chip. To meet the needs of better entertainment and gaming, the manufacturer has equipped the product with VC cooling technology with an area of ​​​​36,761 mm square. This, will give you less concern about overheating on this new processor.
The display on the device Realme GT 2 Pro is very good with a resolution of up to 2K, 120Hz refresh rate supporting LTPO to save more power.
Realme V25
This is a phone launched in March 2022. This device is finished from PC plastic back, especially with very fancy color transition effects.
The way RAM works on Realme V25 is very effective, when 12GB is already large enough, but it is integrated with DRE dynamic memory, expandable by 7GB, for a total of up to 19GB of RAM. This will make multitasking much better, you can open dozens of applications, the device still works smoothly.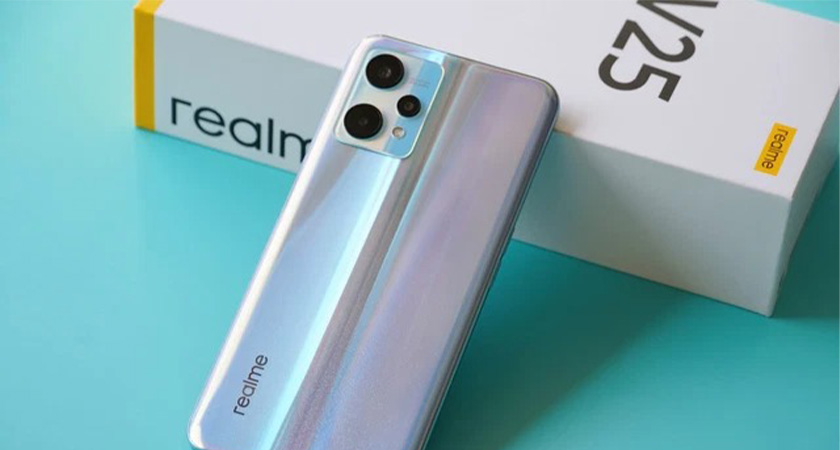 The configuration of the Realme V25 is also quite strong, equipped with a Snapdragon 695 5G chip that meets the needs of daily use, even playing games is very stable.
Realme GT Neo 3
The new Realme GT Neo 3 phone was launched in the Chinese market. In the near future, it will be popularized in a few other countries. The product has a version that supports fast charging up to 150W. Thus, this is the smartphone that supports the fastest charging on the market at the moment. Just plug in the charger for 15 minutes to fully charge the battery, and you can rest assured that the device will be guaranteed at 43 degrees Celsius.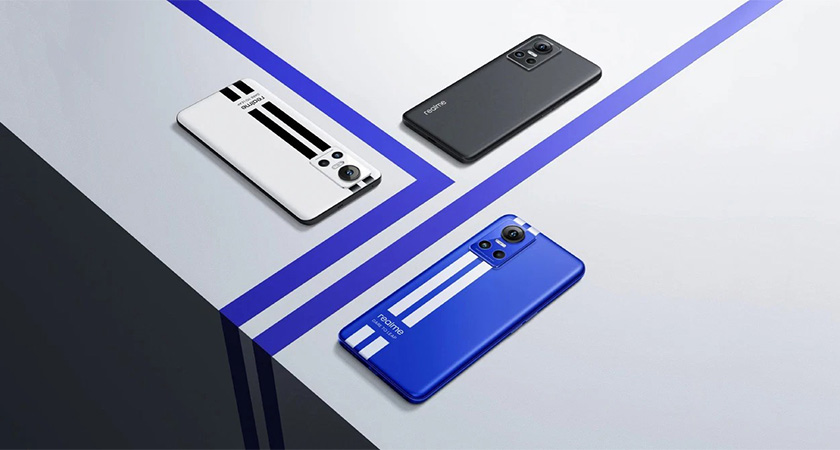 The device has three color options: Black, Blue and Silver White. The two color versions are designed in a long line extending from the camera section to the bottom of the device and then "point" to add the realme logo. This is a way to make it different from other smartphones on the market. When it was first released, I already had a "feeling" for the appearance of the Realme GT Neo 3.
Ending
Thus, I have compiled all 10 latest Realme phones. When you read to the bottom of this article, the most impressive thing is the Realme GT neo 3, right? Charging technology is up to 150W, maybe even if I make a cup of coffee in the morning, the battery will be fully charged.
If you find this article good, don't forget to leave a comment to give me the motivation to bring other useful information.